Read for a Lifetime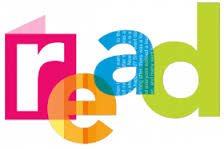 As everyone knows, reading is one of the best things you can do to improve your intelligence. If you have ever had a hard time finding a book to read, sometimes websites or recommendations can help. If you read just 4 books from the Read for a Lifetime booklist, it will be noted on your transcript for jobs and college. Practice makes perfect, and by participating, your reading speed will increase which can help on standardized tests. Reading from the list provided by the Lincoln-Way Central Library is a great way to find out what books interest you, as well as save you time from searching far and wide for a book that appeals to you. Here are some of the genres that can be found on this list.
The Read for a Lifetime booklist has a large variety of genres that include:
Supernatural and Fantasy – The Daughter of Smoke and Bone by Laini Taylor, Half Bad by Sally Green, Last Apprentice: Revenge of the Witch by Joseph Delaney, Paladin Prophecy by Mark Frost, Egg and Spoon by Gregory Maguire, and The Young Elites by Marie Lu
Adventure and Sports- Foul Trouble by John Feinstein and The Story of Owen: Dragon Slayer of Trondheim by E.K. Johnston
Romance and Relationships- The Duff by Kody Keplinger, Fangirl by Rainbow Rowell, I'll Give You the Sun by Jandy Nelson, Jane Eyre by Charlotte Brontë, Just One Day by Gayle Forman, and Paper Towns by John Green
War and History- All the Light We Cannot See by Anthony Doerr, Family Romanov: Murder, Rebellion, and the Fall of Imperial Russia by Candace Fleming, Rose Under Fire by Elizabeth Wein, and The Things They Carried by Tim O'Brien
Disabilities and Social Issues- Forgive Me, Leonard Peacock by Matthew Quick, Laughing At My Nightmare by Shane Burcaw, Popular: Vintage Wisdom for a Modern Geek by Maya VanWagenen, Speak by Laurie Halse Anderson, and Still Alice by Lisa Genova
If any of these titles or subjects seem to interest you and you are looking to sign up just go see Mrs. Koesche in the library and she will tell you how and where to sign up.