Top 5 Christmas Songs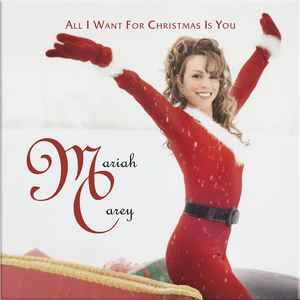 As self-proclaimed music enthusiasts, we've decided to rank our top 5 Christmas songs in anticipation of the holiday season. We've listed and recommended five amazing songs to add to your playlist. 
 Die Hard soundtrack by Michael Kamen
This exceptional mix really gets me in the mood for the holidays. I would recommend for anyone looking for a longer piece of music to play in the background while doing homework  
 "All I want for Christmas is you" by Mariah Carey
This iconic song has an enormous reputation in retail stores across the nation. Although the song can be annoying at times, it is still an all-time classic. 
      3.   "Christmas Time is Here" by Vince Guaraldi as preformed in A Charlie Brown Christmas
This iconic song is part of the jazz-filled song track of the movie and is arguably the best part. If you've never heard this song, add it to your playlist now. You won't regret it. 
 "Jingle Bells" by Frank Sinatra
This is probably your grandpa's favorite Christmas song, and for good reason. It's Sinatra's jazzy version of Bing Crosby's "Jingle Bells". Success speaks volumes to its quality. This is an amazing song performed by arguably the best male vocalist of all time. 
 "Jingle Bell Rock" by Bobby Helms
This is a classic Christmas song that plays in everyone's heads when they think about Christmas. Every Christmas movie has this song in it, which just proves the timelessness of this amazing song 
We interviewed fellow student and music enjoyer Ian Krasnodebski to get his opinion on the best Christmas song. Ian explained that he approves of our list but would also recommend "Last Christmas" by Wham. He claims that this song is one of the best Christmas songs of all time