GSA Club Spotlight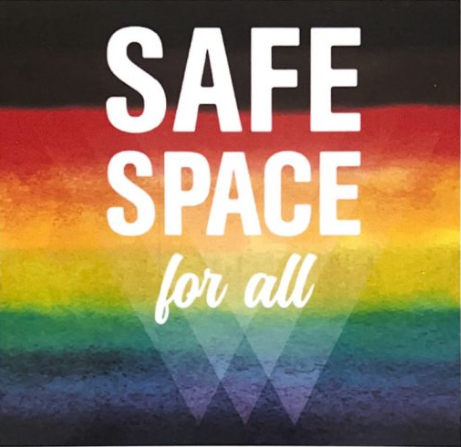 GSA (Gay-Straight Alliance) is a club that celebrates inclusivity and being our authentic selves. Mrs. McAllister, the club sponsor, fosters a safe environment where students are accepted for who they are and where all questions are valid. This club provides a safe space for all students to connect and share their experiences with others.  
At the most recent club meeting, members discussed "coming out" and the ups and downs of sharing a piece of you with others. National Coming Out Day was October 11th and members discussed the impact of this on their lives. Members voluntarily shared their stories and the details surrounding them because Mrs. McAllister provides an environment where students feel comfortable being vulnerable and honest.  
At this meeting, members offered support to those concerned about coming out and discussed the process of doing so. Students mentioned resources and coping skills when in difficult situations and how to get through it in a healthy way. Overall, members concluded that coming out when it's safe or you are in the correct mental state is the best way to approach it. The important thing is to come out when you are comfortable and ready instead of being forced into it by others.  
Friends are also an important aspect of coming out and creating a strong support system. GSA provides friends that have something in common with other members. Finding friends outside of the club is also important in order to start a conversation about a very difficult topic.  Everyone in this club is there to support members, no matter their orientation.
GSA is a supportive club that fosters creativity and acceptance of others in a positive environment and people who join will experience a new topic at every meeting. GSA's next meeting is on November 3rd right after school in C114.