Softball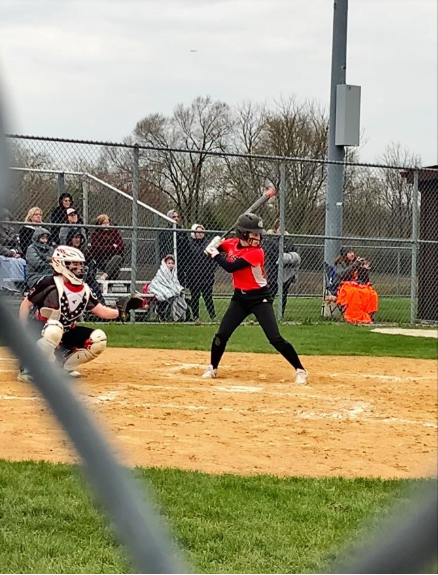 It's the Spring sport season, and your Lincoln-Way Central Softball Team is back! The team, who left state with 2nd place last year, has returned to play better than ever. Softball consists of 3 teams, freshman, junior varsity, and varsity. All teams have been doing well this year but have had to fight hard, through biting cold and rain at times, to win and represent Central. All teams' wins against Lincoln-Way West and Lincoln-Way East had fans wondering if a rivalry ever existed to begin with. The varsity team has been defeating their opponents with a current overall record of 13-3-1 along with JV holding a record of 10-5. The freshman team has also been keeping up with their opponents this year and showing their school pride. 
Our varsity team has been hitting it out of the ballpark this year with 13 wins so far! The team has been overcoming other schools, hardly ever letting 5 runs get scored against them in a game! Some great games were played resulting in scores such as 8-0, 10-2, and 11-1. Another game against one of our rivals, Lincoln Way West, resulted in a final score of 9-0. Junior varsity has also been playing impressively this year with over 10 wins this season! Some of their best games have ended with scores of 9-1 and 22-1! JV also played against West and East and have won both with scores of 10-0 (West) and 13-1 (East).  
Softball is a fun and inclusive team sport that you will not regret being a part of. After asking why some team members why love the sport they play, Jaimee Bolduc, a player on JV, says, "I love being in the softball program because of how much fun I have with the team on and off the field." Freshman team member, Megan Stevens (shown in photo), also comments, "The coaches are also a huge part. They are always giving me tips and genuinely helping me to get better." The softball home page is available on the LW Central Athletics website and gives you access to the team rosters, impressive photos, and the playing schedule so that you can cheer on your team. The season is not over yet, and the Lincoln-Way Central Softball teams will continue to play hard!