Why you should take a language elective at LWC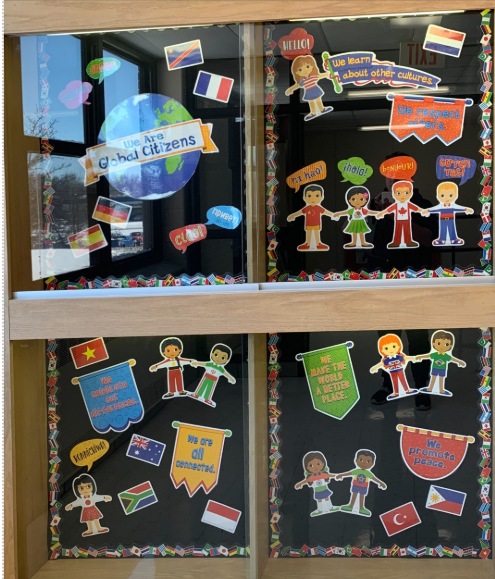 At Lincoln-Way Central, all students have the option to take an elective between their sophomore and senior year. There is also the option to take an elective freshman year if a student defers Freshman Seminar, if they take zero hour or summer school. A current Lincoln-Way student, Owen Rives, who took Spanish in his freshman year says, "It was a great choice to help me finish Spanish in High School." There are a wide range of electives possible to take at the school including some language electives. There are 4 languages that are available at Lincoln-Way Central: Mandarin Chinese, Spanish, German, and French, and it's really a great idea to take one of the available languages for at least 2 years.  
There are a multitude of reasons that a student should take a World Language elective in high school but there are 3 really good reasons to take a language all throughout high school. The first reason to take a language elective is for college admissions. A lot of colleges require at least 2 years of a World Language to be admitted, and some colleges even require 4 years. Taking a World Language in high school gives you a higher chance to get accepted into college and the more years that you take a world language, the even higher your chances get for being accepted into a particular college. Owen's reason for taking Spanish 2 freshman year was: "I will be able to take Spanish 5 in my senior year and then take the biliteracy test, which will give me a better chance to be accepted into college."
Another reason to take a World Language elective in high school is for life after college. If you can speak more than one language, it means that you are a greater asset at a job than someone who can only speak one language because you have a greater outreach for more people around the world.
One final reason to take a World Language elective in high school is for communication in general. English is the most widely spoken language in the world, but Mandarin, Spanish, and French are still very widely spoken in the world. It also helps when you want to travel to a different country, and you are able to communicate with the local people of that country.
All in all, there is no downside to learning another language, so be sure to start thinking about your future and your class schedule early on in your high school career.