Unmasked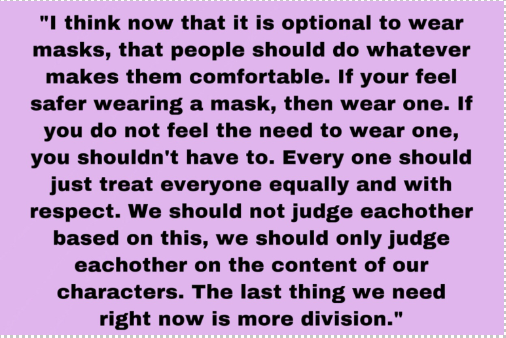 Note: Information last updated on 15/02/22 
      It's undeniable. Mask policy is controversial. Some believe that their rights are being infringed upon, while others deem mask mandates essential. Everyone seems to have a different idea of what is the best way to handle the COVID-19 outbreaks across the United States – across the world. So, when a decision is made toward policy relating to masks, there is bound to be turbulence.  
   On Friday, February 4th, Sangamon County Circuit Judge Raylene Grischow temporarily nullified the mask mandates in Illinois schools. The ruling was in response to a lawsuit brought about by hundreds of parents in school districts across Illinois. The lawsuit was based on the grounds that the mandate violated the students' right to due process, and Grischow agreed with this assertion. The state plans to appeal this ruling, but, as of now, students and faculty in Illinois schools are allowed to choose whether they wear a mask.  
"Covid-19 (mask) mandates are a prime example of Federalism." 
-Tom Finnegan, AP Government teacher at LWC 
Federalism: The relationship between federal and state government. 
   Along with this ruling overturning the mask requirement in schools, Governor JB Pritzker has decided to end the statewide mask mandate in most public places on February 28th.  He cites low Covid-19 cases and hospitalizations to support his new stance on regulations, in contrast to how he was in favor of these mandates until now. Federal laws, however, are still in place, requiring masks on public transportation such as trains and planes.   
   As the ruling still stands, Lincoln-Way Central has made masking optional. This decision has been discussed amongst students, whether it be excitement over the option to be rid of masks or fear of what the decision could bring. These quotes are from Lincoln-Way Central students and their thoughts on the situation. These quotes have been left anonymous to preserve the students' privacy.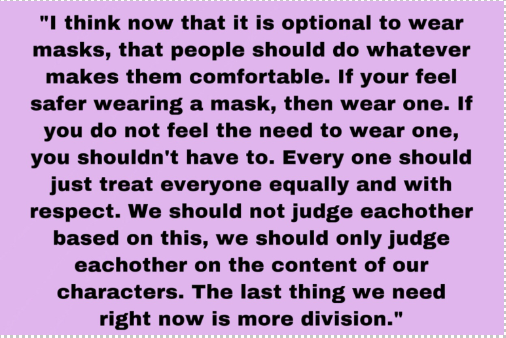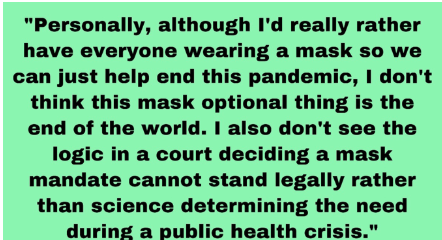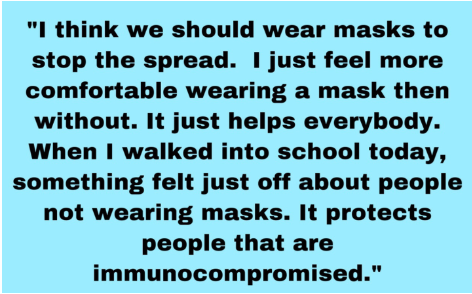 Some students hold the sentiment that no matter people's opinions on the mandate, the ruling should not divide the student body. They are of the opinion that every student should make their own personal decision regarding the new rule based on their comfort level.  
Others believe that everyone should continue to wear a mask despite it no longer being a requirement. Many students think that the mask mandates should've been seen through a medical light rather than a legal one. Some argue that, although it is now optional to wear a mask, people should continue to due to so to prevent the spread of COVID-19 in school environments. One student emphasizes the dangers facing those with underlying conditions, such as a weakened immune system. 
   In all, the controversy surrounding mask policy is controversial not only among politicians but students as well. While it may be complicated, it's important to know what's going on in the world. And remember, the situation is constantly changing, so it's important to stay updated!