Book Reviews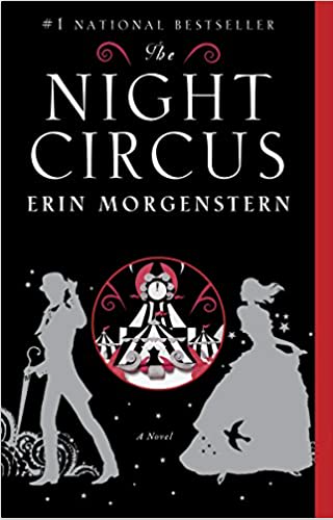 The Night Circus 
The Night Circus is a fantasy novel written by Erin Morgenstern following two dueling magicians and young adults connected to The Night Circus, aka Le Cirque des Rêves. The challenge the two main characters face is even more difficult when … it turns into a romance. The magic within this story transports you to another place filled with unbelievable and exhilarating adventures. The action and romance flow perfectly together to create a smooth tale for everyone to enjoy. The only flaw I see in the book is constantly paying attention to detail. Every chapter has a different date and year, so make sure to be observant to the setting when entering a new section. Overall, I had a great time reading this book and I believe if you like fantasy and a little bit of romance, this is the perfect book for you. I would rate this book an 8/10. 
Dear Evan Hansen: THE NOVEL 
This novel is inspired by the hit Broadway show Dear Evan Hansen. When Evan Hansen writes a letter never meant to be seen by anyone, it causes a grieving family to make him feel like he belongs. The story was so intriguing, I couldn't put it down. As a teenager, I can relate to more than one character. There were many twists but the ending is definitely not what I expected. I rate Dear Evan Hansen an 7/10. 
Caraval Series 
The Caraval Series is a trilogy written by Stephanie Garber based on magic and love. Two sisters, Scarlett and Tella, constantly test their love for each other and find new romances on a magical and exciting journey. Caraval is an event filled with wonder and magic all around. One must keep in mind not to be too swept away but in a place like Caraval, it's hard not to be. A very unpredictable book hooks the reader right away and gets better with every page. Everyone having to make life-changing choices makes readers crave more. Always wishing to be in a fantasy world, I really enjoyed reading the series and seeing how each character dealt with separating reality and the dream world of Caraval. I rate the Caraval Series 9/10.