Students vs Staff:
what does next year hold?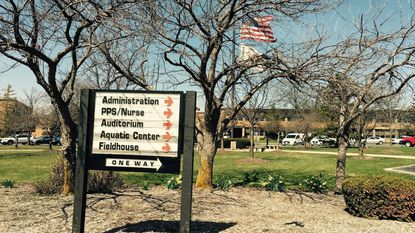 As the end of the school year quickly approaches, many are faced with curiosity of what will happen next year. While many outcomes are possible, junior Sophie Bruozas has an opinion on what she believes next year should entail: " With many mask mandates being lifted, I feel Illinois should follow suit in the very near future. Lincoln-Way has worked so hard to keep a sense of normalcy for their students and I don't expect that to change now. With so much to look forward to, we need to keep our focus on the future and leave the past behind. Hindsight is always 20/20, but I feel Lincoln-Way has done a great job of keeping us in person and still arranging events such as football games and end of year picnics, etc. to keep the high school atmosphere alive!" When asked what Sophie is most looking forward to for next year she stated, "I am so excited for my senior golf season with my teammates. We all have such a close bond and it truly feels like a family. I can't wait to finish off my four years as a varsity player with my best friends by my side. I am also looking forward to the dances!" With many struggles this year, Knights are looking up to see what the future holds for Lincoln-Way!
~Emma Vanderwall
While next year is still uncertain, there are high hopes in the community for a return to normalcy. Teachers from many schools are hoping to see all their students face-to-face in person every day next year. Mr. Jacobs says, "I think there is a high possibility that all students will be back in person full time next year. There are many reasons why the likelihood of coming back is so high."  He continues, "Next year is a new year and now that there are options on what to do, there should be no hesitation to try getting all students back." That seems to be what all teachers and students want. This school year was a little gloomy not being able to see all the students walking around and only going half the days. But if students and staff continue following teh rules and guidelines there should be no reason not to fully return as long as it continues to be safe. Many teachers are preparing to see all twenty to thirty students in their classrooms again next year and are ready to keep teaching like they always have. As this year may have been an upset, the road to next school year is looking bright – stay positive and Go Knights!
~Charlotte Toosley