SAT Prep – is it worth it?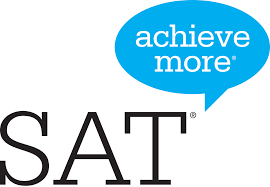 As the SAT is quickly approaching, Lincoln-Way Central has re-started their SAT prep sessions. I interviewed junior Madelyn Husenger to see how she is preparing for the upcoming test. Madelyn responded: "I have participated in the before-school meetings, and I am starting to review on Khan Academy. I think it is a great resource to use because it helps me to practice specific problems I had gotten wrong on my PSAT." Students can take advantage of the prep sessions before and after school on Wednesdays through the SAT Teams Page and WebEx. The Social Science department shows students different test taking strategies to help them to be successful on the SAT. Madelyn goes onto say, "It is very important to me to prepare to the best of my abilities for this test. This determines a lot of my future, and I am very grateful that Lincoln-Way teachers continue to guide me to where I want to eventually be!" Prep for the SAT can be very helpful in both general knowledge as well as test-taking strategies to help one succeed to their best abilities. To any underclassman, everyone would encourage you to start prep as soon as possible. In the long run you will definitely look back and thank yourself that you put in a lot of hard work to achieve your long term goals! 
 Juniors are preparing for the SAT, but many wonder if all these resources are worth their time for review, and if it truly pays off. I asked a successful past LWC student, Isabella Toosley, if attending these prep classes and reviews worked? Isabella said, "Doing all the reviews the school offers and attending the morning sessions was extremely helpful – it not only helped [academically] but made me feel more prepared." Taking advantage of the SAT Prep not only benefits your score, but it can also help your chances of getting into more schools and help diversify your options of schools. Isabella talked about how "scoring well on the SAT led to get into a great nursing school and also I received a better academic scholarship." Some do not understand the importance of these tests, if taken seriously and people put in the time and effort to prepare it can help in the long run and lead to a great career after high school and college. Isabella finished the interview with saying "as long and you put the effort into these review sessions and put in time outside of school to prep as well, you will be in a way better position to take the SAT and feel more prepared and not as overwhelmed." So, by doing this interview it shows to many that putting in the time and effort into these review sessions and extra practice can be very helpful and lead to a good score on your SAT.