Spider-Man split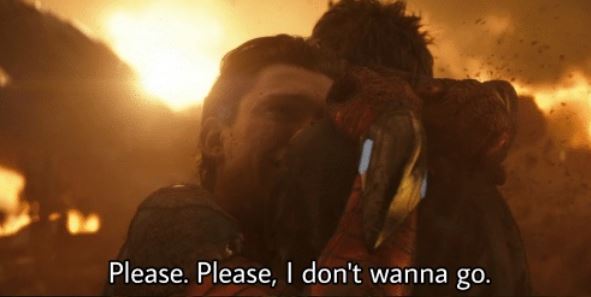 There has been much recent discussion on the decision made by Sony and Disney to cut all ties with one another. Spider-Man fans were upset to find out about this split because Spider-Man, the rights of whom belong to Sony, can no longer be associated with Marvel Studios, a Disney enterprise.
Sony owns Spider-Man, but made a contract for five Spider-Man films with Marvel Studios (Civil War, Homecoming, Infinity War, Endgame, and Far From Home). According to the terms of this contract, Sony would fund all of the Spider-Man solo films and get 95% of the profits, while Disney would receive 5% of the profits. Disney did the casting, plot line, and took creative control. They also included some of their properties, like Iron Man, Captain America, Nick Fury, etc. It should be noted that Sony did not make any money off of Captain America: Civil War, Avengers: Infinity War, or Avengers: Endgame, even though they prominently featured Spider-Man. 
When it was time to renegotiate the contract, Disney requested to get 50% of the profits instead of 5% (a 45% increase) and Sony dropped out of the deal. The people at Sony may think that they can handle Spiderman on their own, due to the success of Venom (2018), or because Spiderman: Far From Home was their highest grossing movie of all time. Whether or not they will renegotiate or not is unclear. 
The future of the Marvel Cinematic Universe is no longer clear because Spider-Man was set up to be the next Iron Man in Spiderman: Far From Home. One concerned fan, Eva Snodgrass, says, "It makes me sad because future Spider-Man movies won't be the same without the other Avengers characters." 
 Many people theorize that this is a marketing ploy by Disney so they can up the negotiations and Sony will be pressured into giving in. The public is pressuring Sony with hashtags like "#BoycottSony" and "#SaveSpiderman". This may make executives at Sony feel like they have to renegotiate so they won't be boycotted on upcoming films. 
Will Sony and Disney come to a deal? Will Uncle Ben die again? Will Spiderman leave the MCU permanently? As it is put by Marvel fan Luke Louis, "All I can say is the MCU would not be the same without him."