LWC is crazy for bundt cakes!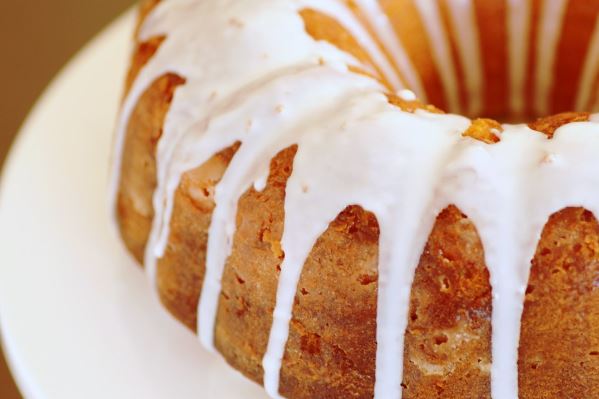 Since 2016, the store Nothing Bundt Cakes has sold their Bundt cakes at Lincoln-Way Central almost monthly. The cakes cost $5 each, and they often split their profits with different school activities, generating business for the store while also helping students with fundraising. Whenever Nothing Bundt Cakes comes in, the halls of Lincoln-Way Central seem charged with anticipation and are always a bit more crowded. People push their way to the front of the line, hoping to get their hands on their favorite flavor before it's sold out. Although there are many different flavors, there seems to be a trend among the chosen ones. From what I've heard, Nothing Bundt Cake's signature chocolate flavored cakes seem to sell out most quickly, and many people claim that the chocolate Bundt cake is the tastiest of them all. To debunk this theory, I conducted a survey in a random sample of classes here at Lincoln-Way Central to see which Bundt cake is the most popular among the school and why.
Bundt cakes come in a wide variety of flavors: red velvet, chocolate, white chocolate raspberry, confetti, carrot, and blueberry, and I polled twenty-eight students to see which one they preferred. Contradicting the rumor of chocolate leading the pack, red velvet had ten votes while chocolate had eight. Confetti had seven votes and white chocolate raspberry had four. In addition, carrot cake and blueberry each had one. These two Bundt cakes are new introductions to the store, so they may have yet to find their fanbase.
Other evidence shows that confetti cake is also a fan favorite, whereas white chocolate raspberry's base is still growing. Curious about this preference, I asked confetti Bundt cake enthusiast Connor Brennan to specify why the confetti flavor is so popular. Connor claims, "I enjoy a break from powerful flavors and prefer [the] soothing yet sweet taste of confetti cake."
It is no mystery why the red velvet Bundt cakes are a huge hit among the students. Charlotte Toosley, a Lincoln-Way Central sophomore says, "Red velvet Bundt cakes contain scrumptious chocolate chips, as well as a rich flavor and a fluffy texture." One reason people may prefer red velvet Bundt cakes over chocolate ones is that chocolate cake is a common flavor at many birthday parties, special events, or holidays. Red velvet is not a common flavor and is therefore valued by many who prefer how Nothing Bundt Cakes prepares it. Most students do not typically buy red velvet cake at stores to bake at home, but when Nothing Bundt Cakes introduced the red velvet cake, sales at the bakery skyrocketed. However, these flavors are so close in votes that chocolate or confetti can become the new favorite Bundt cake among the students. Keep your eyes peeled and your taste buds welcoming to the limited time only flavors that may become a classic at Lincoln-Way.
Whether one enjoys Bundt cakes or not, sweets and decadent treats can help turn an ordinary school day into an extraordinary one. Students should listen to the announcements to know when Nothing Bundt Cakes will be coming to school and take this opportunity to treat their selves or others to new tastes.