A (junior) High School Musical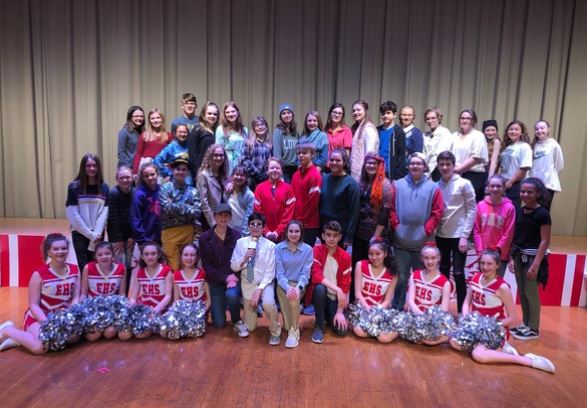 It may be called a "High School Musical" but the students of Martino Junior High put their all into their performance of this fun musical. The cast worked hard for months under the guidance of their director Amanda Marscarello in order to produce a truly dazzling, funny, and cute recreation of one of the now-classic Disney movies.
This was Martino's first musical and it is allowing students the opportunity to get involved in something they are passionate about from an early age. Numurous kids auditioned in order to be part of this historic first show at Martino. Teacher and director Miss Marscarello has been involved in theatre her entire life and thinks, "Theatre creates a family because it creates the best of friendships."
The junior high had the opportunity to perform their production at Lincoln-Way Central, which allows them to get experience on the stage that they can possibly be performing on for the next four years. Their shared experiences of this production and the years to come in high school will only strengthen their bonds, ability, and performances. In addition, many high school students and Martino Alum have dedicated their time in order to help the show during its performances. One LWC student and Martino graduate said, "It's really cool that they are giving these kids the chance to be apart of a musical because i totally would of done it if they had this when I was there."  This is hopefully to be the first of  many musicals filled with talent, and, most importantly, a passionate cast.