Road to Reality 2018
Road to Reality is a six scene presentation that exhibits the dangers on drinking and driving. The goal of this program is "to raise awareness of the physical, emotional and legal consequences of underage use of alcohol and/or use of drugs and the possible consequences of those choices." The program specifically targets sophomores as they are learning how to drive.
Dr. McNamara, who has been organizing the program for nine years, says she "wishes all sophomore students and their parents would attend because everyone benefits from it, especially parents because the program can help foster communication that doesn't always happen."
There is a big amount of community outreach involved as well. According to Dr. McNamara, "Silver Cross loves to attend. Will county judges always participate every year because they love the message and want to help with it." This help from within the community helps make the presentation seem more real. Students at the event specifically took note of the coroner Mike VanOver who warns the audience against drinking and driving. He insists that students and parents need to have a good relationship in order to help prevent these types of accidents.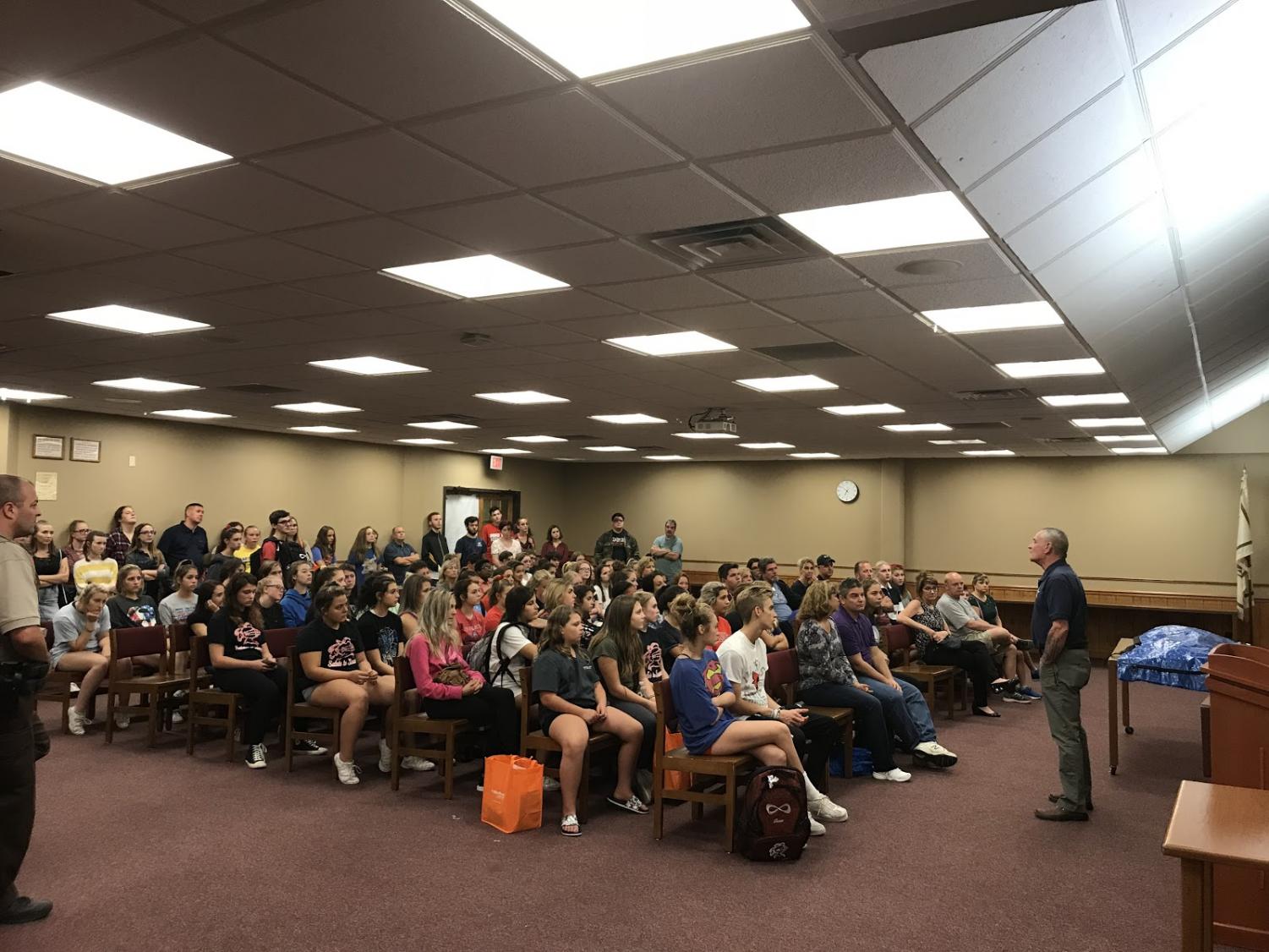 The event was a huge success this year. Roughly 350 parents and students attended. Many of the sophomore coaches have their teams participate given their spot schedules allow it according to Dr. McNamara. The girls golf team, sophomore boy's football, boy's track, and cheer all attended. The Drivers Ed. teachers also have their students go for credit within the class as the topic is one of importance to the curriculum. Since the goal is to have sophomore students and their parents attend, this is a fairly good amount of students. All sophomore students' parents receive an email blast informing them about the event each year.
Many faculty members participate. Mrs. Cannon helps organize the student volunteers who act as  tour guides and train them for the program. Dr. McNamara helps run all the students who volunteer to act in the various scenes throughout the presentation. Mrs. McAllister helps organize the feedback piece that let people who attend take surveys to see how the program can improve. Deputy Lithgow helps with community outreach and getting participants from within the area. Mrs. Knick also helps organize tables full of information in the waiting area. Without all of these volunteers, the program would not have happened. Many of these participants would agree with Dr. McNamara when she says, "I feel strongly about the message. If we can collectively join together, and this program can help even a few students it is worthwhile. It sends a good, healthy message." The entire event is a team effort that would not have been as successful as it was without the many people who contributed.