From Barcelona to New Lenox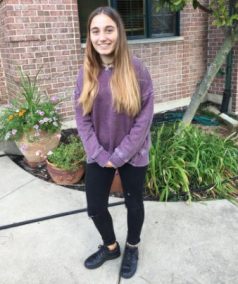 Carla Pons-Moreno is a foreign exchange student from Barcelona, Spain.  Her hosts are the Bruozas family.   Carla agreed to be interviewed about her experience in the United States thus far: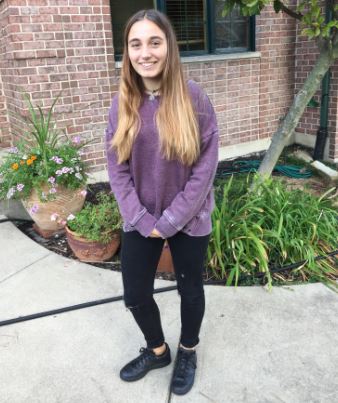 What made you want to become an exchange student?
 Carla: I want to learn English and a new culture. 

 
How did you adjust here?                                                                                
Carla: At the beginning it was a little bit hard because I didn't understand all things, but now it's better. 

 
How does Central differ from Quatre Cantons in Barcelona?
Carla: Very different. They don't have lockers, there are different classes, you can go home for lunch. Central is a much larger school. 

 
What do you like most about the school and America?
Carla: The lockers, good fast food in America, and the people are very nice.

 
What is a custom you find odd?
Carla: The pledge of allegiance, we don't have this in Spain. 

 
How is the student body accepting you?
Carla: They are welcoming, helpful, and nice. 

 
What is your favorite thing about Spain?
Carla: The food. 

 
What sports or clubs do you plan on doing?
Carla: Track and SADD club. 

 
How has your host family made you feel at home?
Carla: They have been very kind, fun, and Mrs. Bruozas cooks good food. 

 
 What is your new favorite food place in America?


Lauren Vaculik


Carla: Steak and Shake.