Special Olympics 2018
On Thursday March 8th, Lincoln-Way Central held the 17th annual Special Olympics. The Special Olympics gives students from District 210 and surrounding areas with special needs the opportunity to participate in athletic competition. Since 2001, the games have given special needs students the whole school day to compete and have fun. Students can invite friends and family to enjoy the activities and watch their loved ones compete.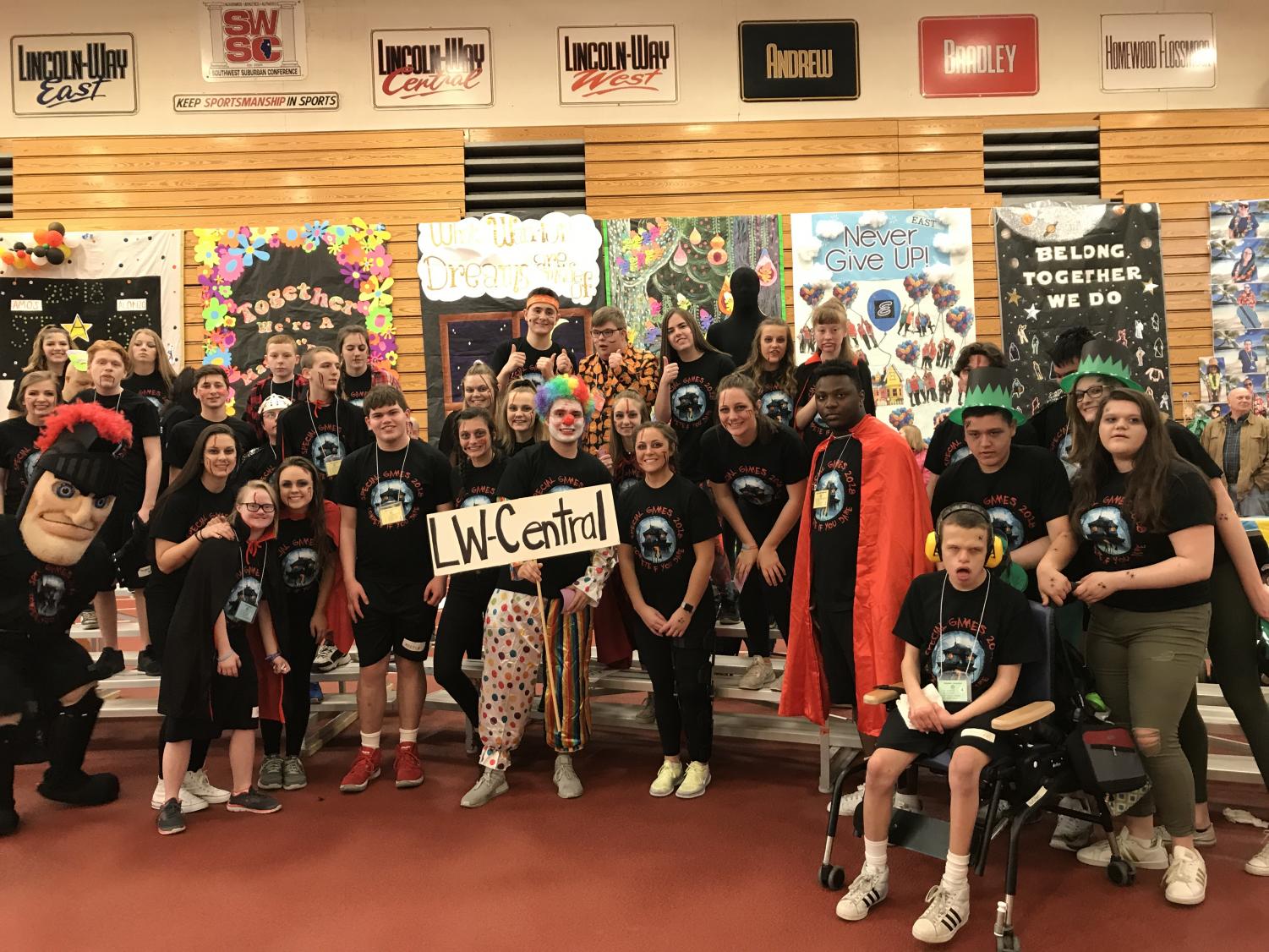 The games started off with an opening ceremony, which recognized special needs students from the eleven schools that came to participate. Lincoln-Way introduced several Illinois team mascots that came to support the cause like: The Chicago Bears' Staley Bear and the Chicago White Sox's Southpaw. The games began with the national anthem sung by Lincoln-Way West's athlete Jack. Each school brings a theme to represent for the games. This year's themes included: Lincoln-Way Central's horror theme, UP, Star Wars, the Trolls, and several others.
The games began shortly after the national anthem with several track events. Morgan Schiller, a competitor for Central's Olympics said that her favorite event to participate in was the 55 meters. She says, "I love the Olympics because they are so much fun, and all of my friends are there." The atmosphere and opportunity the games give to students is what makes it such a special event. Overall, Central placed 2nd out of the eleven schools. Lincoln-Way and its participants look forward to next year's games and the themes to come.