The PROM rundown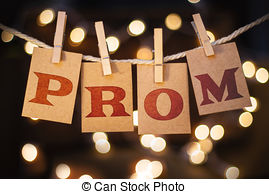 Hang on for a minute...we're trying to find some more stories you might like.
It's getting to be that time of year where Prom is in the air, and it's all we're talking about. It is the last hurrah before graduation, and everything you have been waiting for. Although, the dress, hair, limo, date, photos, and post-prom plans are stress within itself. So, before turning this major event into a major headache, here are a few helpful tips to get the ball rolling.  We all know Prom comes with a hefty price tag, there is no denying it. Girls, finding the perfect dress, hair style, nail color, shoes, jewelry and even photographer is imperative for that special night. Begin this process early and give yourself plenty of time to find a dress that you feel comfortable in. Also, put it on a week or so before the actual event to ensure the fitting. In this day and age, people are likely to spend hundreds of dollars for this one night but before breaking the bank, do some research. For a better deal, buy a dress in the off-season. This will prevent you from worrying about last minute dress shopping as well (So 2018 prom-goers – start shopping this summer!).  To save time from looking through crowded boutiques, ask friends, family or even an older sister for a gently used dress.  Having a dress swap with friends from different schools is a good idea and you can choose from dresses that are currently in season.
Now, on to that hair appointment.   All salons are typically booked months in advance so don't hesitate to pick up the phone and schedule a date for that beautiful updo NOW. Going the cheaper route is also another option your parents will love. Get your hair done at a local cosmetology school where the work is commonly overseen by professional instructors. It costs half as much as an updo at a salon and the availability should be more flexible. If it's short notice, ask talented friends or family, or you can simply do it yourself. Looking for something simple and easy? YouTube also offers many tutorials explaining the steps to a pretty prom look and it won't cost a dime. To opt out of expensive spa treatments, get ready at home with a bunch of friends and do each others' nails while watching movies or listening to music. As for makeup, most girls can do their own or help each other. It is a good idea not to go over the top because you'll want to look like you in the pictures. Now that you have a few options to save money, remember to enjoy this memorable time. After all, 30 years from now when you're looking back at these photos, the outfits will be out of style, your hair might be something to laugh at, and your date might be long gone. So remember the time you had with friends and the laughs you had because this moment won't last forever.