Staff Spotlight: run, Kravish, run!
LWC has attained so many amazing teachers this school year! I thought it would be cool to share with you one teacher you should DEFINITELY know!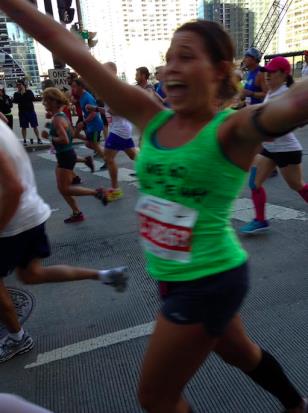 Mrs. Kravish (World Languages Department)
My birthday: May 1
Favorite color: Lime green
Favorite animal: Cheetah
Favorite sports team: Chicago Bears
Favorite season: Fall (Perfect running weather!!)
Favorite hobby: Running
Favorite place: Costa Rica
Five adjectives to describe myself: Outgoing, athletic, passionate, responsible, opinionated
Interests outside of the classroom: Running (training for my 2nd marathon!), arts and crafts, volunteering
When did you decide to become teacher and why? I decided to become a teacher after taking a few classes in college at north central college. I was always interested in the Spanish language and culture, especially after studying abroad. My high school Spanish teachers (from Lincoln way!) and my college professors really influenced me to become a teacher and share my passion for Spanish with my own students!
As a student, I was part of the track and cross country teams. I was involved with international club, national honor society and the Spanish national honor society.
I think the most difficult aspect of teaching today is keeping up with the ever changing current trends in technology. There is always something new to learn about and try in the classroom!
My favorite aspect of teaching is meeting so many awesome students. My least favorite part of teaching is grading papers!